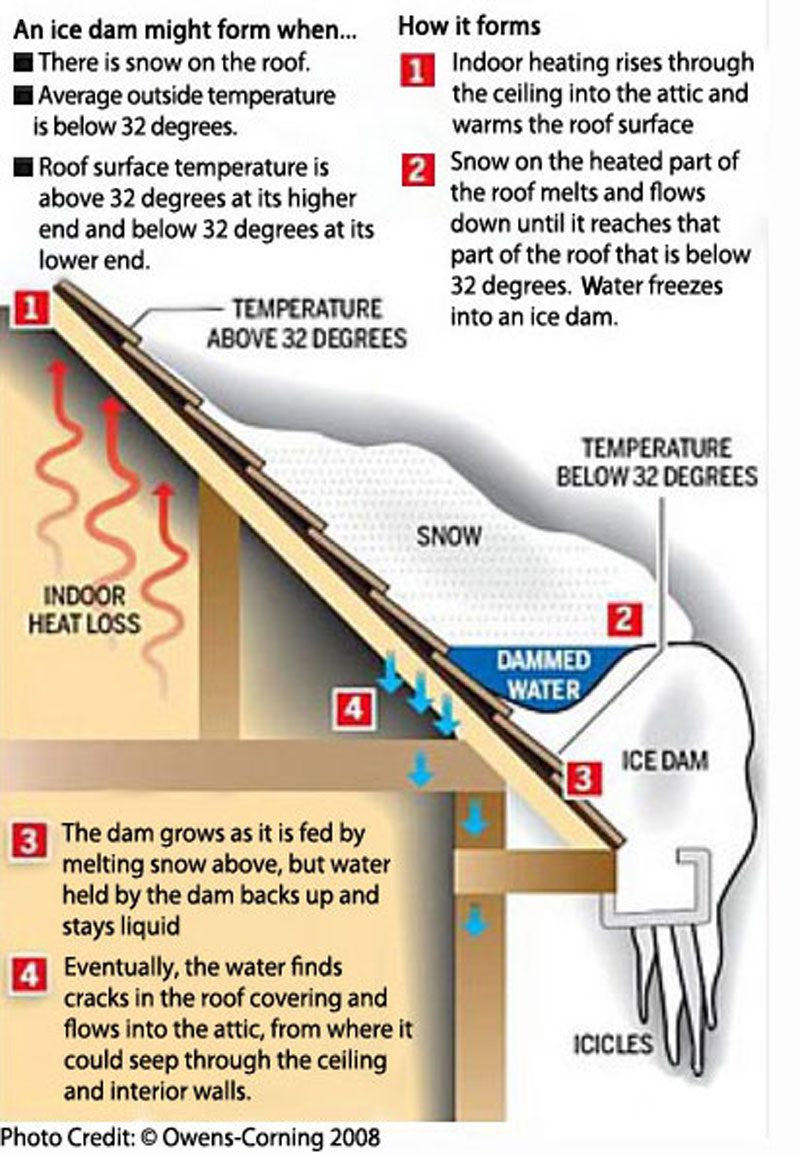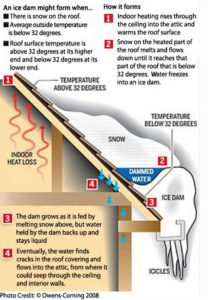 What exactly is an ice dam? In simple terms, it's frozen water (ice) blocking water runoff on your roof. As would be expected, ice dams are very common in Michigan.
Typically, warm air leaks into your attic causing warm spots under accumulated snow on the roof. As the snow melts, runoff moves down the roof and then refreezes when it reaches the colder overhang. As this cycle repeats, a dam is created that can force water under the roofing and into the attic. Over a period of time, leaks like this can cause structural framing to decay, mold to grow and metal fasteners to corrode. To have damage like this covered, check that your homeowners policy has been upgraded to include "special perils".
The following steps can help prevent ice dams from forming:
Heat cables along your rooflines and in your gutter systems.

This can be a DIY project or you can hire a contractor.

Removing snow as it accumulates on your roof.

A snow rake can be helpful.

Ensure your gables and soffits are properly ventilated.
Update your ceiling/attic insulation to improve performance.